Lotion Pump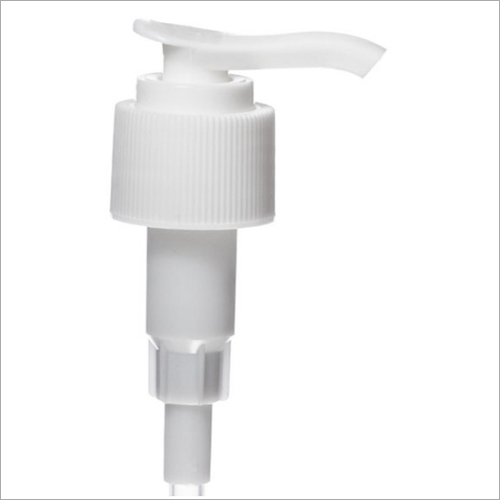 Lotion Pump
Product Description
We are a coveted manufacturer and exporter of optimum quality Lotion Pump that can handle a wide variety of substances with ease. It is manufactured as per the set industry standards using high grade raw material and modern technology. The offered product is available in various specifications as per the diverse needs of the clients. Offered Lotion Pump is available at highly competitive prices.
Features:
Long working life

Excellent strength

Ruggedness

High performance
Lotion Pump (KY CS01)
Description: LOTION PUMP or SOAP DISPENSER
Locked Systems: Left/Right

Colour: Optional

Material: PP

Sizes: 24/410, 24/415,28/410, 28/415

Discharge Rate: 1.2-1.5 ml/t

Quantity: 1000 Pieces Per Carton

Packing Size: 53x33x39 CM
Frequently Asked Questions:
1. How do you get a lotion bottle to work?
Ans. Take the pump out of the bottle, rinse off the shaft and dry it. Then you definitely going to firmly grip the shaft just underneath the collar of the pump and firmly twist to the right. With the purpose to pop the pump open, positioned the pump back in the bottle and you are equipped to use your new product. I hope that enables you!
2. How do I stop my pump bottle from leaking?
Ans. Spray-pump bottles are notorious for leaks, however, plastic wrap can solve this hassle. Unscrew the bottles cap, put a small piece of plastic wrap over the hole and screw the cap lower back on. You may nonetheless be capable of screwing it on tightly with the plastic there, and the pinnacle will live in the area.
3. Why is my lotion pump not opening?
Ans. If you purchase a bottle of hand cleaning soap, lotion, or different pump dispenser objects, occasionally the plunger dispenser is locked down so it won't by accident squirt while being transported. To unlock the plunger, preserve the bottle and twist the plunger counterclockwise until it pops up.